Military-technical cooperation between Belarus and Azerbaijan "has a long-standing history, significant volumes and a good trend for further extension"
21.11.2018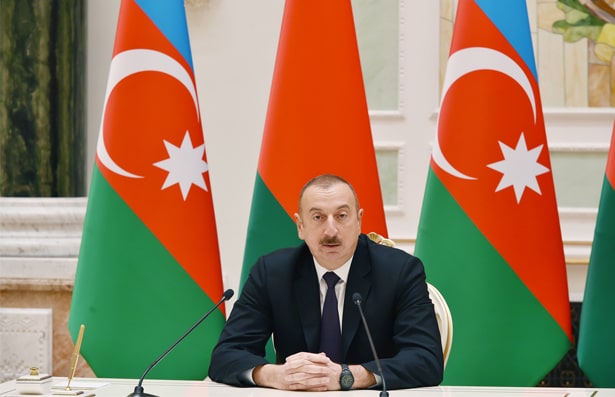 On November 19, 2018, following the results of the negotiations held in Minsk between the President of Belarus, Alexander Lukashenko, and the President of Azerbaijan, Ilham Aliev, a range of bilateral documents was signed regarding development of cooperation in different spheres. 
In the presence of the leaders, memorandum of understanding was signed between the State Authority for Military Industry of Belarus and the Ministry of Defense of Azerbaijan on bilateral cooperation on supplying weapons and air defense equipment. The document was signed by Zakir Gasanov, the Minister of Defense of Azerbaijan, and Roman Golovchenko, the Chairman of the State Authority for Military Industry of Belarus. 
"In the shortest time, this memorandum will be transformed into a contract for procuring another lot of military equipment from Belarus", the President of Azerbaijan said to reporters following the negotiations with Alexander Lukashenko. 
Ilham Aliev told that Azerbaijan is satisfied with the cooperation with Belarus, because this country manufactures high-quality and effective products. "Therefore it is no coincidence that military-technical cooperation between our countries has a long-standing history, significant volumes and a good trend for further extension", stated the leader of Azerbaijan.
Source: BelTA