Workshops to assemble armoured vehicles and antitank missiles will be created soon in Orsha District
18.01.2020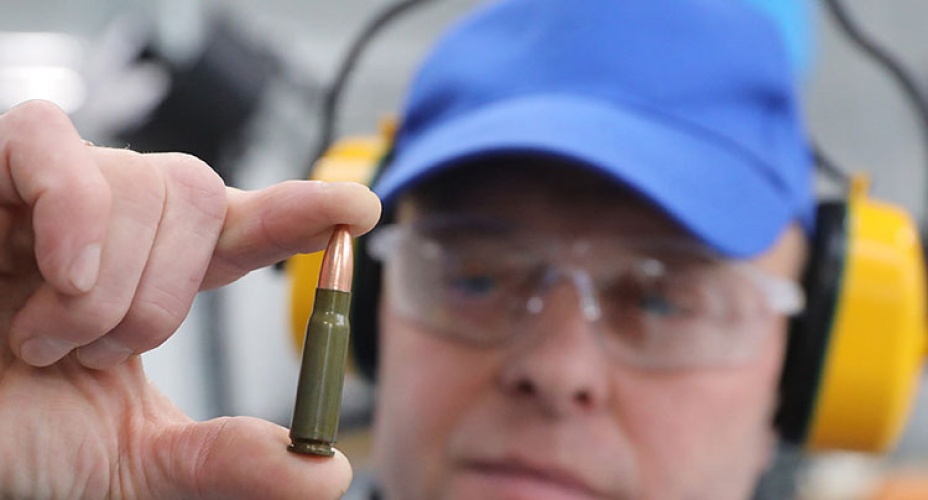 An enterprise to make ammunition rounds and repair aircraft missiles has been established near the village of Ustye, Orsha District. Plans have been made to build shops in 2020 to make nitrocellulose, assemble armoured vehicles and anti-tank guided missiles, BelTA learned from Nikolai Badyuk, head of the Orsha projects division of "LLC BSVT – New Technologies".
The project is being implemented by the State-owned Foreign Trade Unitary Enterprise "Belspetsvneshtechnika" via its daughter company LLC "BSVT – New Technologies". The manufacturing facilities represent a set of several areas and objects. One of them is a workshop where ammunition rounds are assembled. More than ten machines having output capacity of 2,400 and 3,500 rounds per hour are installed there. The enterprise is ready to supply the Belarusian army and the domestic market with ammunition rounds.
"The rounds are subject to visual check in order to find any defects. We also take a look at their size, labels, and weight. We disassemble some of them and check rifling. All the operations are carried out in compliance with GOST standards," the manufacturing process engineer Aleksandr Levchenko noted.
The enterprise also restores missiles. The Belarusian Armed Forces have already signed a contract on the repair of air-to-air missiles such as R-73 and R-27. "Environmental conditions must be observed rigidly in the workshop. Air temperature while checking missiles is to be 15-35 C, humidity – not more than 70%. The products, equipment, and workers are to be grounded. All the precautions are rigorously followed," the foreman of the repair shop Sergei Shevchik said.
Nikolai Badyuk added that the Belarusian Army initially wanted to recycle the missiles but changed its mind later. "We restored over 100 missiles and handed them over to the Belarusian Army in 2019. The repairs saved a lot of public funds. One R-27 missile costs about $1 million on the international market," he remarked.
The enterprise also has its own unique test-and-control station where all kinds of tests can be carried out, where firearm ammunition can be tested, and muzzle velocity can be measured in compliance with international standards.
There are plans to build a nitrocellulose manufacturing shop (the equipment has already been purchased) and a shop to assemble armoured vehicles in the nearest future. The construction of the shop to assemble antitank guided missiles is nearing completion.
"The project is being implemented in line with the presidential decree No. 506 "Regarding the development of Orsha District". The enterprise grows. New jobs are created. At present we employ 150 people but we intend to at least double the number. One of the benefits of Orsha District is that it is home to specialists, who have worked in ammunition storage and maintenance for many years. They have some basic training, and require only additional training," Nikolai Badyuk said.
https://eng.belta.by/economics/view/enterprise-in-vitebsk-oblast-to-assemble-armored-vehicles-antitank-missiles-127376-2020/