RUSSIA TO SUPPLY 32 ARMORED VEHICLES OF BTR-82A TYPE TO BELARUS
20.10.2015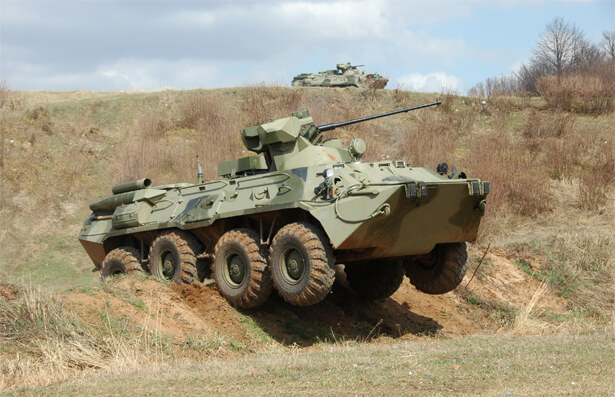 During Russia Arms Expo — 2015, that took place in Nizhny Tagil, in September 2015, Belarusian military officials have signed a purchase contract for BTR-82A armored vehicles.
Fact of the deal was recognized by Armed Forces, without specification of the contract volume.
BTR-82А is an in-depth modernization of the 80-th model.
Endurance of the modernized armored vehicle has been increased by 20%, the turret was replaced by a combat unit with electro drives and digital bi-plane armament stabilizer and 30-mm automatic gun. A number of other improvements have been made. As a result combat efficiency of BTR-82A has doubled in comparison with BTR-80.