Preliminary look of mobile version of TRIO air defense missile system will be presented at MILEX-2021 exhibition
10.03.2021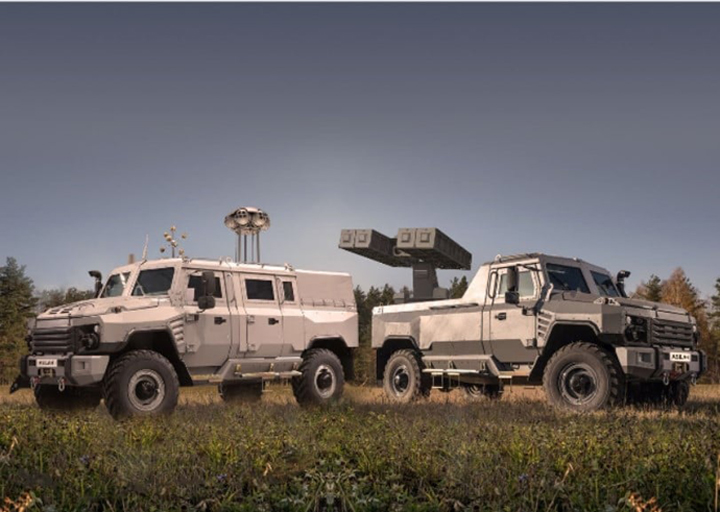 Taking into account modern concepts for omni-purpose air defense systems capable of effectively countering precision weapons and unmanned aerial vehicles, BSVT - New Technologies LLC is proactively developing TRIO air defense missile system based on ASILAK light armored vehicle.
In the course of development work, not only omni-purpose combat unit capable of firing two ammunition types– R-60-NT short-range aviation guided missile and 9M37M anti-aircraft guided missile – is being developed, but also the acoustic and optical target reconnaissance system.
New ADMS is equipped with on-board navigation and orientation system, data reception and transmission equipment, as well as communication and control systems integrated into Alliance automated control system. Information on targets detected and received from supporting radio technical units and superior command post is processed in real time and sent as target designations to TRIO ADMS.
In addition, ADMS has an optical all-round viewing system (note: 360о) and SOKOL location system, which automatically reviews given sector of space hemisphere, processes information received from TV modules, recognizes and identifies detected objects, calculates and builds air situation and subsequently transfers it to subordinate combat vehicles and central command post.
https://vpk.gov.by/news/comm_news/predvaritelnyy-oblik-mobilnoy-versii-zrk-trio-budet-predstavlen-na-vystavke-milex-2021.html