Belarus has signed new contracts during IDEX-2021 exhibition in Abu Dhabi
24.02.2021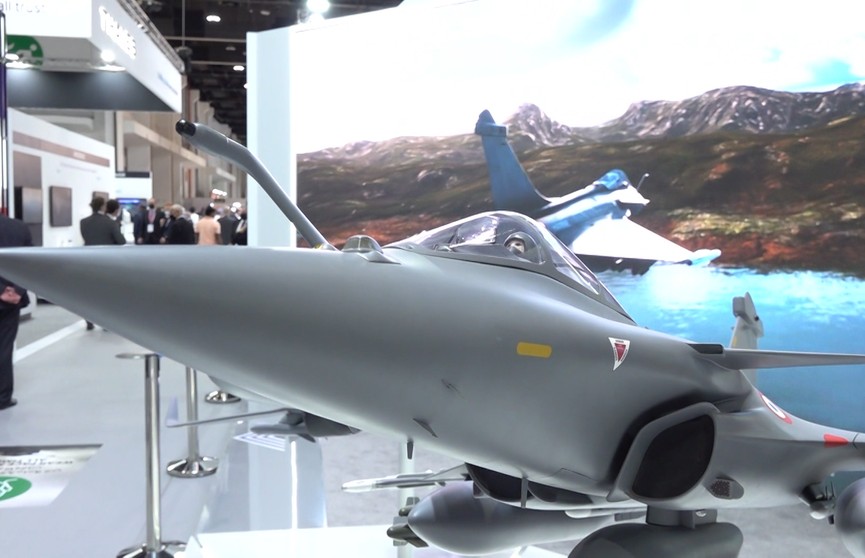 Arabian Peninsula and Southeast Asia – these are the routes of the first contracts signed by Belarusian enterprises during IDEX-2021 exhibition. The exact amount is confidential, but these agreements are very beneficial for the defense sector and the country in general.
The first contract is related to supply of the electronic warfare systems to the south. In addition, a country in Asia has purchased Belarusian developments for close combat engagement under the second contract. Recently, the experts have marked a significant shift in worldwide tendencies in the weapon market. Nowadays, previous focus on armored vehicles and tanks is replaced with modern technological solutions, which are provided by a large number of companies, including "Belspetsvneshtechnika". This trend can be noticed on IDEX exhibition stands in Abu Dhabi.
Alexei Skraga, General Director of SFTUE "Belspetsvneshtechnika": "Today's trends are shifting towards the sphere of UAVs and unmanned systems in general. Concurrently, there is an emerging interest in solutions for countering these systems. These solutions include electronic warfare systems, as well as hard-kill weapons, i.e. air defense systems. Belarusian companies are following these trends. As you can see, our booth showcases both electronic warfare and unmanned aircraft vehicles. Another trend covers close combat means for special task forces and reconnaissance units. In other words, Belarus is following all modern trends in this sphere".
"Belspetsvneshtechnika" is one of the leading Belarusian defense enterprises, which has been involved in development, manufacturing, upgrade and export of weapons and other military products for 25 years. This company is actively cooperating with more than 30 countries of the world. Special attention is granted to Sapphire grenade launcher, which was developed by this company. This launcher applies a range of innovative technologies – jet thrust, synchronous salvo and unique fuse. Sapphire suits for combat engagement in urban conditions.
The developers are confident that the effectiveness of this launcher can be multiplied by five in comparison with the previous analogues. They have managed to solve a difficult task – provide maximum simplicity of aiming and firing and guarantee high precision. The new product has already attracted a number of orders.
Negotiations are also ongoing. Belarusian Minister of Defense Industry has met with the Deputy Defense Minister of the UAE. The parties have discussed military cooperation and security. Our products for solving these tasks are in a very high demand.
The negotiations between Belarus and Saudi Arabia have resulted in signing the cooperation agreement between the Belarusian State Authority for Military Industry and Saudi General Authority for Military Industries. The signatures on this four-page document are opening new routes for supply of Belarusian defense products to the Arabian Peninsula.
The second day of the forum witnessed a multitude of meetings. Five minutes after the negotiations with Saudis, Belarusian delegation started a meeting with representatives of the Emirati Ministry of Defense. The details remain behind closed doors but the mood of the participants marks the successful outcome.
IDEX-2021 forum will continue until Friday. The organizers are trying to meet the needs of the participants virtually on the move. Each exhibitor wants to conduct as many meetings and presentations as possible, because such activities can turn into profitable contracts.
Link to video ONT: https://www.youtube.com/watch?v=vzHYXM-voT8&feature=emb_logo