The Magazine of the National Weapons Department Is Now Widely Available
25.09.2022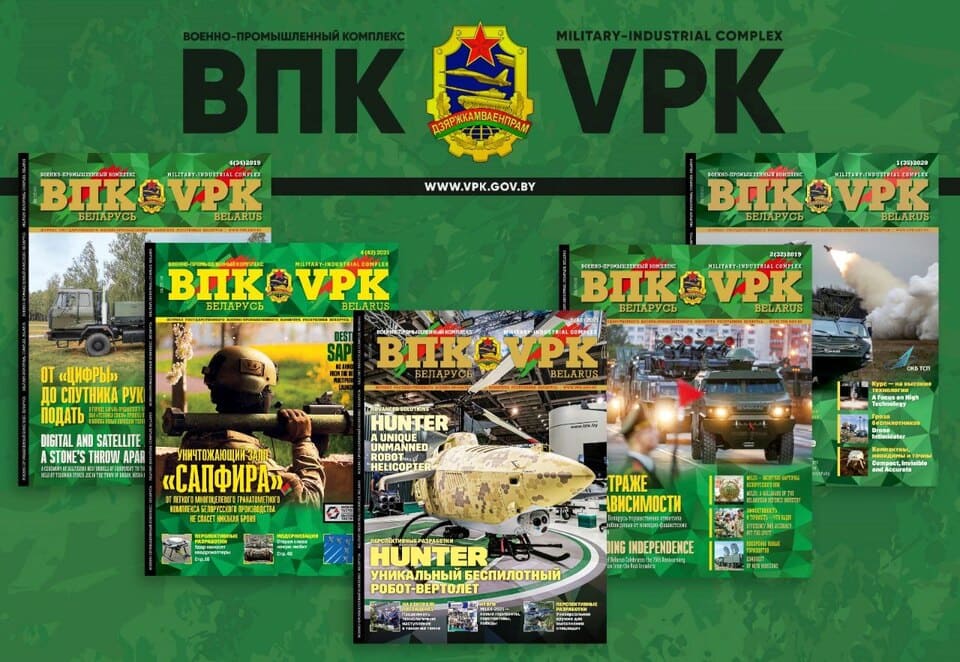 For more than 11 years, since May 2011, the magazine "VPK. Belarus. Military-Industrial Complex. Belarus" is the press organ of the domestic arms industry.
The initiator and founder of the publication was the State Authority for Military Industry of the Republic of Belarus (SAMI), the co-founders are well-known Belarusian organisations — special exporters Beltechexport Company CJSC, SFTUE Belspetsvneshtechnika, SFTUE Belvneshpromservice. Thanks to their financial support, the magazine quickly became independent.
The Belarusian Defence Ministry, realising the indissoluble connection between the two departments in strengthening the national security of the country, also contributed to the formation and development of the new mass media. The state institution "Vayar Military Information Agency of the Armed Forces", which has assumed editorial functions, has been actively and interestedly attracting its journalists to the preparation of materials for the magazine all these years.
"VPK. Belarus" quickly became one of the authoritative and influential publications covering a wide range of issues related to ensuring the national security of the country. It maintained an optimal balance of materials that equally arouse the interest of both professional armourers and a wide range of ordinary readers interested in military equipment and its production. In a relatively short period of time, the industry-specific specialised periodical has become an integral part of the media space of the global arms market. 44 issues of the magazine have already been published.
Today, "VPK. Belarus" has acquired a recognisable and attractive appearance, its own style, a firm and clear handwriting, an independent character, and its content successfully combines promotional materials and analytics.
On the pages of a popular printed source, the reader finds not only up-to-date and reliable information about the achievements of the domestic military-industrial complex, but also a platform for the exchange of experience, discussions and constructive dialogue on military-technical policy, vectors for the development of organisations in the defence sector of the economy, promising areas of military-technical cooperation, search for partners in scientific and industrial cooperation. Almost 40 countries of the world, where the magazine found its readers, became a logical and obvious result of the international recognition of the press organ of Belarusian armourers.
On the pages of "VPK. Belarus", published in two languages – Russian and English, the reader can follow the dynamics of the formation and development of the Belarusian military-industrial complex, the hard work of Belarusian armourers to create new, high-tech weapons, military and special equipment designed to reliably protect the peaceful labour of the Belarusian people.
In September 2022, electronic versions of "VPK. Belarus. Military-Industrial Complex. Belarus" appeared on the Belkiosk electronic resource (https://belkiosk.by/), which brought together newspapers and magazines of the republic. Today, our publication can be received and read on the phone and on the computer in a universal PDF format. Both recent and archive issues are available.
Have a nice and informative reading!
https://vpk.gov.by/en/news/the-magazine-of-the-national-weapons-department-is-now-widely-available.html