SFTUE "Belspetsvneshtechnika" Taking Part In UMEX 2022
22.02.2022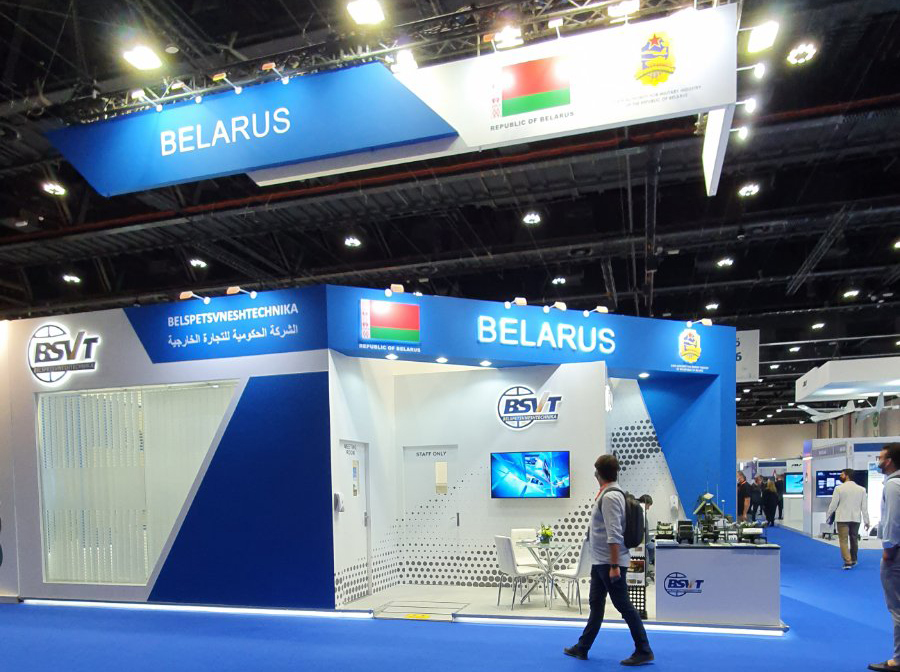 Within February 21-23 in Abu Dhabi (UAE), the 5-th edition of the Unmanned System Exhibition and Conference UMEX 2022 is taking place, being the biggest international expo of robotic equipment in the Middle East.
The expo is accepting 164 companies from 26 countries that have established their displays in a number of national booths. It is planned that 150 various delegations and more than 26 000 guests all over the world will come to UMEX 2022.
SFTUE "Belspetsvneshtechnika" is taking part in UMEX 2022 as a coordinator of a joint booth of the State Authority for Military Industry of the Republic of Belarus together with OJSC "KB Radar". The Belarusian booth presents technical systems, intended for search, detection and position-finding of UAVs and electronic countermeasures and warfare against them. In addition, the booth presents hard-kill systems that can fight against UAVs.
The Belarusian booth opens its doors for the delegations and participants of the expo, serving as grounds for negotiations and discussions regarding possible cooperation projects. SFTUE "Belspetsvneshtechnika" have carried out working meetings and negotiations with top officials of defense authorities and defense industry authorities from a number of countries, participating in the expo.
The key topics for negotiations at UMEX-2022 are strengthening of international military-technical and military-economic cooperation and perspectives of its development in various ways.