SFTUE "BELSPETSVNESHTECHNIKA" IS TAKING PART IN THE 7TH INTERNATIONAL MILITARY-TECHNICAL FORUM "ARMY-2021"
24.08.2021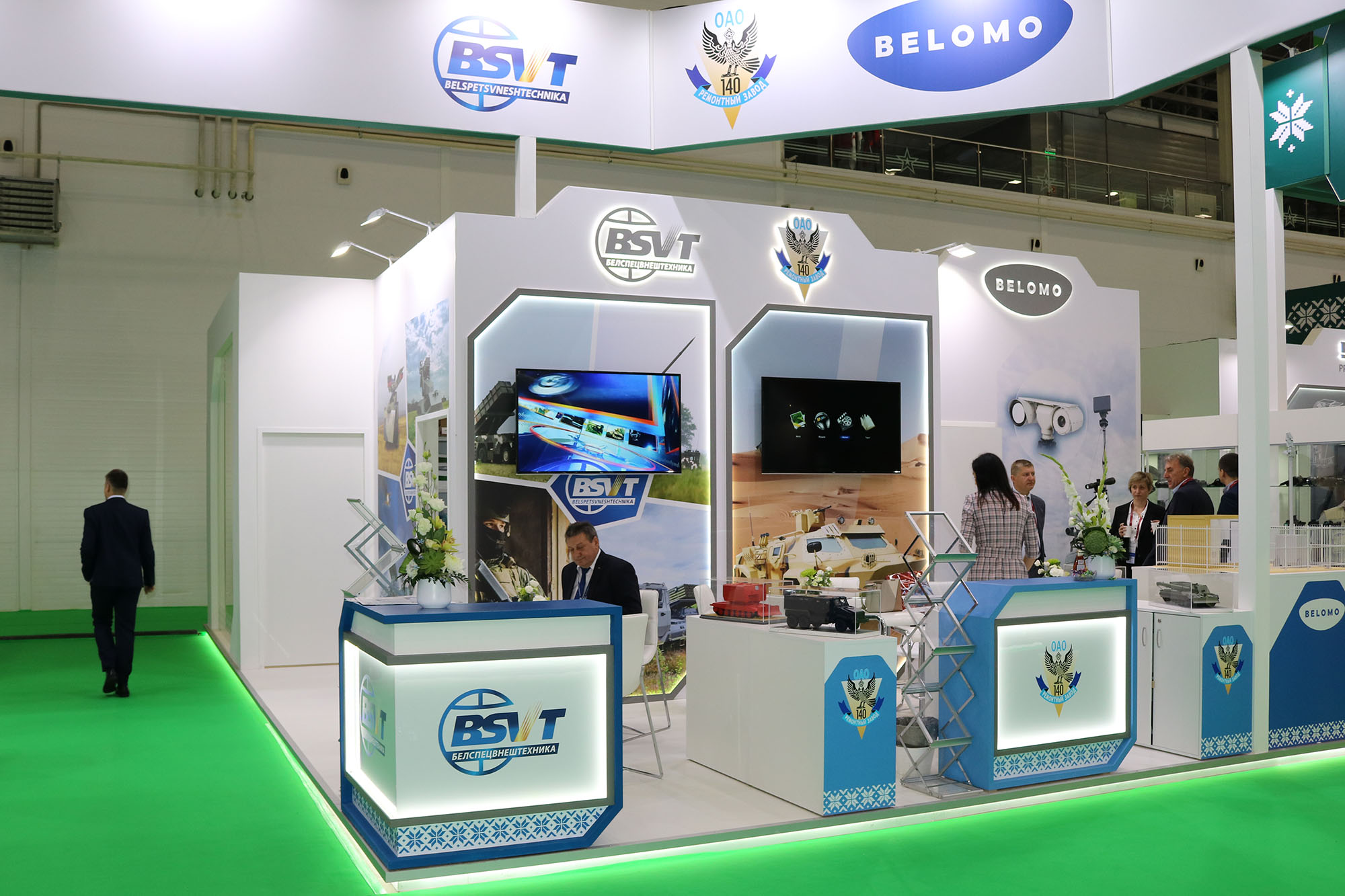 On August 22, the International Military-Technical Forum "Army-2021" opened at Patriot Congress and Exhibition Center in Russia. Over 1 500 Russian and foreign companies (including from 12 foreign countries) took part in the Forum, which showcased over 20 000 various defense and security developments and technologies.
The Belarusian delegation at Army-2021 Forum was headed by Mr. Dzmitry Pantus, Minister of the State Authority for Military Industry of the Republic of Belarus.
The joint Belarusian booth features exhibits of leading enterprises of the State Authority for Military Industry and Belarusian defense sector: CJSC "BelTechExport"; SFTUE "Belspetsvneshtechnika"; "Geoinformation Control Systems" Holding (JSC "AGAT – Control Systems", JSC "AGAT-SYSTEM", JSC "Agat – electromechanic plant"); JSC "558 Aircraft Repair Plant"; JSC "140 Repair Plant"; JSC "Design Bureau Display"; OJSC "2566 Radioelectronic Armament Repair Plant", JSC "VOLATAVTO"; "BelOMO" Holding; "LEMT" Scientific and Technical Center of "BelOMO".
JSC "Peleng", OJSC "Minsk Wheel Tractor Plant", UE "Minotor-Service", Educational Institution "Belarusian State University of Informatics and Radioelectronics" had their independent booths.
During the Forum, SFTUE "Belspetsvneshtechnika" held a number of meetings and negotiations with the heads and representatives of the Federal Service for Military-Technical Cooperation of the Russian Federation, JSC "Rosoboronexport", JSC "National Aviation Service Company", Ministry for Support and Defense Industries of UAE, Military Department of the Prime Minister's Office of the Republic of Bangladesh, General Authority for Military Industries of the Kingdom of Saudi Arabia, representatives of the Office of Defense Industries System of the Republic of Sudan in Moscow, as well as representatives of other foreign ministries and agencies, regarding joint projects and issues of further development of military-technical and military-economic cooperation.
For SFTUE "Belspetsvneshtechnika", Army-2021 Forum is one of the key platforms for demonstrating Belarusian military products, as well as a place to attract new partners and establish long-term relations in the field of military-technical cooperation.