«FORMULA» PILOTING MASTERING
03.04.2015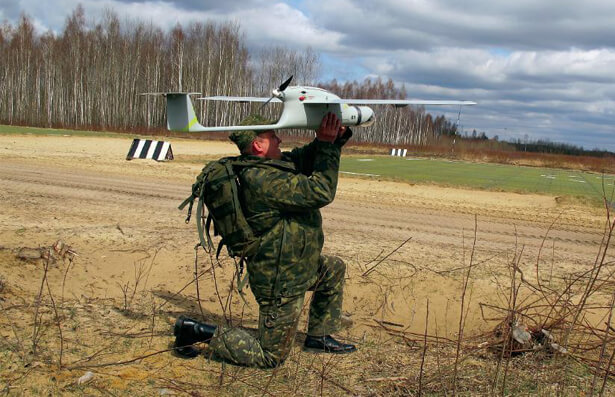 During the period from 6to 16 April 2015, the 31st navigational-topographic center will hold a call with mobile navigational-topographic complex crews of navigational-topographic military units and 927th center for training and operating of unmanned aerial vehicles of Air Forces and Air Defence.
During the event,organization, UAV «Formula» (which is a part of mobile navigational-topographic complex) flight operation and support matters will be exercised.
Main purpose of this UAV is to conduct oblique (with airborne TV camera) and plane (with airborne TV, photo and infrared camera) pre-programmed surveying with reference to telemetric data and transmission of surveying, timing and gridding data.
Crew training will be organized in two stages.
In the first stage, crews will study operation manuals of terrain online monitoring complex, search and evacuation works procedures, as well as get familiarized with special automated online air survey software and will undergo an unmanned aviationcombat training course (tactic level).
In the second stage, the participants will exerciselanding site selection, UAV ground control and processing station location, UAV takeoff and landing matters.
According to the results of training and pass/fail exams, crews will be granted with the permission to operate independentlymobile navigational-topographic complexes.