THE EXPOSITION OF "BELSPETSVNESHTECHNIKA" ENTERPRISE HAS BEEN RANKED THE BEST WITHIN THE FORUM "ARMY-2017".
28.08.2017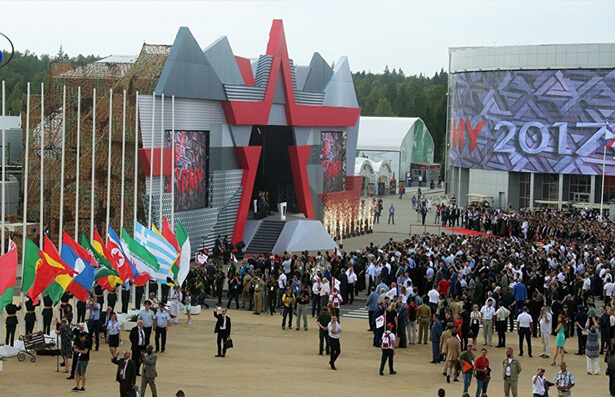 The State-owned Foreign Trade Unitary Enterprise "Belspetsvneshtechnika" has become a winner in "The Best Exposition" category at the III International Military-Technical Forum "ARMY-2017".
Winners have been awarded by Yuriy Borisov, Deputy Minister of Defence of Russia.
The scope of "ARMY-2017" decisively demonstrates that it has evolved from being a debutant of exhibition congress activity into one of the leading world exhibitions of armaments and military equipment. As for the scope of exposition, richness of scientific, business and demonstration program it's record-breaking – as has been noted by Forum Press Center. The interest to the Forum expressed by Russian and foreign military industrial enterprises, business community, delegations of foreign countries is breakthrough. The Forum has gathered dozens of thousands participants from all the Russian regions from Kaliningrad to Vladivostok and guests from more than 100 countries of the world.
More than 20 Belarusian organizations and companies of different incorporation and agency level have participated in the Forum "ARMY-2017".
Belarus has brought in Kubinka, Moscow region, around 150 samples of military purpose goods. Many of them have been demonstrated for the first time.