BELARUSIAN AIR DEFENSE UNITS IN LIVE-FIRE EXERCISE AT RUSSIAN FIRING RANGE
23.09.2014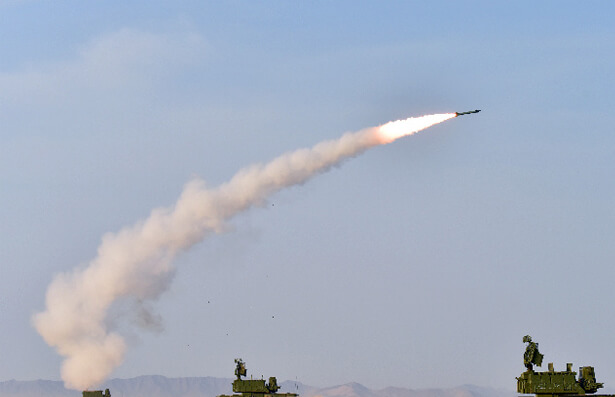 MINSK, 12 September (BelTA) – Belarusian air defense units have successfully carried out a live-fire session at the Russian firing range Ashuluk, representatives of the Belarusian Defense Ministry told BelTA.
A tactical exercise involving live fire continues for air defense missile troops of the Air Force and Air Defense of the Belarusian army. Units of the 120th air defense missile brigade carried out a live-fire session on 11 September using air defense missile systems Buk. All the targets were destroyed, said the source.
The Belarusian Defense Ministry explained that three training target missiles Pishchal were destroyed. Another training target was destroyed by cadets of the Air Defense Faculty of the Military Academy of Belarus.