BELARUSIAN AIR DEFENSE UNITS TO GET NEW RADAR STATIONS IN 2015
03.12.2014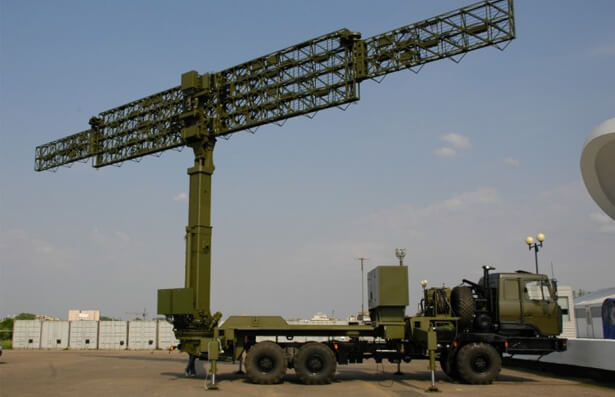 Several new radar stations will be delivered to air defense units of the Belarusian army in 2015,learned from Major-General Oleg Dvigalev, Commander of the Air Force and Air Defense of the Armed Forces of Belarus, on 2 December.
"We continue buying new low-altitude radar stations Rosa. The stations are designed to detect targets up to 3-4km above the earth surface. They can work in an automatic mode without operators. We plan to ship another 3-4 radar stations like that to the radar units next year," said the officer.
The army continues buying Belarus-made radar stations Vostok-D. Apart from that, air defense units continue modernization. "The amount of money required to buy one new weapon can be spent on quality repairs of up to five old weapons," explained Oleg Dvigalev. "A number of contracts on modernization, primarily the modernization of radar equipment, have been signed with Belarusian companies".
Oleg Dvigalev remarked that they would like to modernize air force units (for instance, for the sake of improving ergonomics in an aircraft cockpit) but there are certain difficulties involved in getting Russian manufacturers to agree to it. "It costs time and money. We have already learned how to save money because apart from the army Belarus has to take care of common citizens, teachers, medics, and other public sector employees," he added.
Oleg Dvigalev also reminded that in Q1 2015 the Belarusian army will receive four Yak-130 aircraft. In his words, Belarusian pilots and the technicians that will take care of maintaining these aircraft will go to Russia in January 2015 for training.
Belarusian Defense Ministry and OAO Irkut Corporation signed the contract for the delivery of four combat training aircraft Yak-130 in Minsk on 18 December 2012 as part of the implementation of the Belarus-Russia agreement on the development of military and technical cooperation. Belarus was the first CIS state to buy these aircraft.
The two-seat aircraft Yak-130 is designed to offer basic and advanced training for frontline pilots. The aircraft boasts outstanding maneuverability and modern onboard radio equipment and electronics, which state-of-the-art combat aircraft use. The aircraft also has increased reliability and a long service life. Yak-130 is the world's only training aircraft that can boast the aerodynamic configuration and subsonic flight performance matching those of modern fighter jets. The aircraft can carry up to 3,000kg of combat payload (guided and unguided missiles and bombs, cannons and so on) using nine external suspensions.