BELARUS TO GET FOUR YAK-130 AIRCRAFT IN APRIL
26.03.2015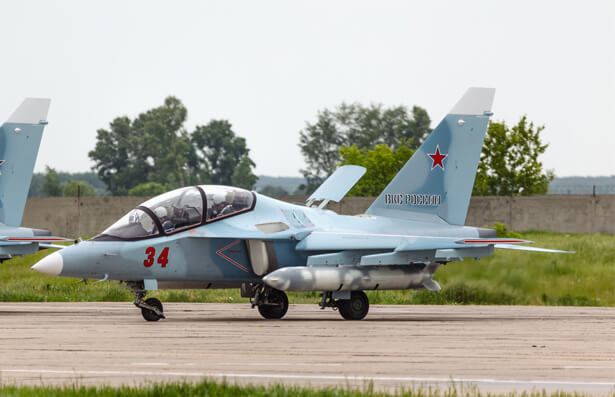 Belarus will get four combat and training aircraft Yak-130 in April, BelTA learned from Oleg Demchenko, President of Irkut Corporation.
"We are going to deliver four Yak-130 aircraft to Belarus in April," said Oleg Demchenko during the Langkawi International Maritime and Aerospace Exhibition (LIMA) 2015 in Malaysia.
BelTA reported earlier that Minsk expects the first wing of the combat and training aircraft Yak-130 to be delivered by the end of March. The contract on buying these aircraft was signed in late 2012. Belarus is the first CIS country to buy Yak-130.
Oleg Demchenko also mentioned plans to supply four jet fighters Su-30SM to Astana. "So in April we will export eight aircraft: four for Kazakhstan and four for Belarus," he specified.
Speaking about plans to sell aircraft to other CIS states, the Irkut Corporation head mentioned they were in negotiations with Armenia and Uzbekistan.
Yak-130 (NATO designation – Mitten) is designed to offer combat training to pilots and can be used to attack aerial and ground targets. The aircraft is meant to train pilots to fly combat aircraft of the four-plus generation and the fifth generation. The first Yak-130s took wing in 1996. In 2012 Yak-130 was chosen to be the main aircraft for training pilots for the Russian Air Force.