The newest armored vehicle and anti-aircraft system: what Belarusian Military Industry is preparing for MILEX-2019
11.04.2019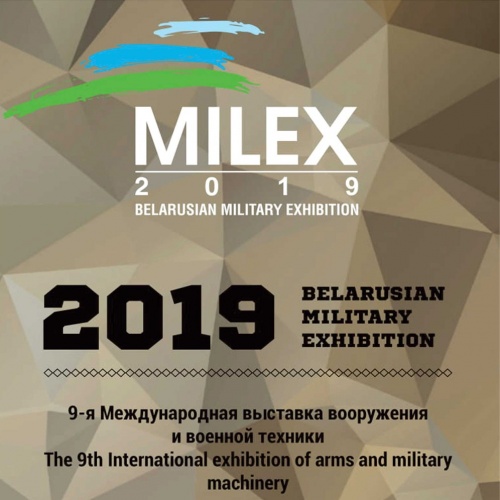 At MILEX-2019 Belarusian military industry will showcase a range of new products. Their external view is still kept in secret. For instance, armored vehicle "Zaschitnik" manufactured by 140 repair plant. Until now, there is no single photo of this armored vehicle, and the first metal sample will be shown exclusively at the exhibition. However, there is already some information about the newest products, and we have chosen five the most interesting of them.
New "Epoch" in APC hull
One of the promising fields in the work of military industry is creation of command and staff vehicles. The newly developed domestic command and staff vehicle R-185 "Epoch" is based on upgraded chassis of the Soviet APC BTR-60MB2.
The vehicle is equipped only with advanced hardware. Command and staff vehicle can be quickly connected to a telephone line to an external PBX, use FXS, Ethernet and SHDSL data transmission interfaces, receive and transmit classified data using encryption equipment and much more.
APC chassis provides high mobility of the command post: the maximum speed on the highway is 80 km/h, afloat - 9 km/h. The estimated fuel distance on the highway is 500 km. The deployment time for moving command and staff vehicle does not exceed 10 minutes.
Special equipment provides the crew with collective protection against mass destruction weapons as well as radioactive dust, toxic substances and biological weapons.
"Berserk"
War of robots is no longer the imagination of movie makers which is proven by the development of Belarusian newest product "Berserk", previously known by a more peaceful name - "Kentavr". Now this system is learning to artificially recognize patterns with the help of neural networks: to distinguish a tank, an infantry man, artillery. In the future, Berserk will be able to make its own decisions for further actions.
The robot is armed with two four-barreled 7.62 mm GSHG machine guns - with fire rate of up to 12 thousand rounds per minute for both barrels. Berserk needs several seconds to detect a target. The robot can engage not only ground targets, but also airborne ones, for example, drones.
The robot fuel distance is 100 km. Maximum autonomous operation time is 24 hours. Berserk is capable to detect enemy's soldier at 2 km distance and a UAV - at 3 km distance.
Sniper rifles
Products developed by BSVT company will definitely attract the attention of others. For instance, an effective and inexpensive upgrade of SVD rifle. Due to installation of a metal rail, firing accuracy increased twice compared to a standard SVD rifle.
Inconvenient wooden butt was replaced with a modern one with adjustment option. The rifle was equipped with a suppressor that completely masks the flash and mutes the sound by 25–30%. The product was also equipped with a bipod and Picatinny rail allowing to place modern sights and additional accessories.
Another Belarusian new product is SV 01 sniper rifle. This is a high-precision rifle with manual reloading allowing to successfully hit targets at a range of up to 1000 m. The rifle match barrel 698 mm long is manufactured in Switzerland. SV 01 rifle without a magazine weighs 5.86 kg. Magazine capacity is three .308 Win caliber cartridges.
"TRIO" ADMS
"TRIO" ADMS is designed for air defense of separate military and industrial facilities, Land Forces military units as well as destruction of small-size airborne targets, including UAVs. According to the photo, the system is mounted on MT-LB chassis.
The launcher is designed for four R-60BM missiles. These are air-to-air missiles of Soviet origin upgraded in Belarus. These aircraft missiles were specially adapted to be used in a launch pod.
The missile can be supplied in three configurations of homing heads: infrared, thermal imaging and laser. The deployment and folding time for a combat vehicle is maximum five minutes.
It will detect even "tomahawks"
Today high-precision missiles capable of flying to the target in terrain following mode have become the main striking force for developed countries. It can be challenging to detect such missiles often made using stealth technology. Belarusian specialists of Design Bureau "Radar" have developed a mobile solid-state radar for low-flying target detection with an annular-phased antenna array "Rosa-RB-M".
The station is capable to detect low-flying aircraft, helicopters, advanced cruise missiles, balloons and other targets. The advantages of "Rosa-RB-M" radar are not limited: the radar is able to operate in case the enemy applies EW systems for active and passive jamming. The radar is automatically deployed by means of hydraulic equipment.